2018
PRESIDENT
Dorita Shemie (Montreal, Quebec)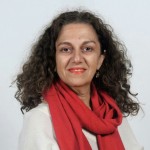 Dorita Shemie received her social work bachelor degree in 1978 ,and her master degree in 1989 from McGill University. She completed a two years post graduate training program in Psychodynamic Psychotherapy in 1996. Dorita has been a member of the multidisciplinary team at the Eating Disorder Program of Douglas Mental Health Institute since 1986. Dorita  is a founding member of ANEB (Anorexia and Bulimia Association of Quebec),and continues to serve on the association board of directors. Dorita is an appointed instructor at the School of Social Work  of McGill University. Dorita is also a member of AED (Academy for Eating Disorders).
PAST-PRESIDENT

Josie Geller (Vancouver, British Columbia)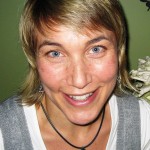 Dr. Josie Geller is an Associate Professor in the Department of Psychiatry at the University of British Columbia and the Director of Research in the Eating Disorders Program at St. Paul's Hospital. Her clinical and research interests have focused on intra and interpersonal factors that promote change, including client readiness and motivation, therapeutic alliance, and self-compassion. She has worked extensively in the assessment and treatment of individuals with eating disorders, and expanded her work to other populations, including HIV, substance use, and obesity. She is a former MSFHR Scholar and senior scholar and is supported by grants from the Canadian Institute for Health Research and the Social Sciences and Humanities Research Council of Canada.
PAST-PRESIDENT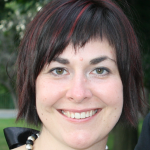 Cheryl Aubie, PhD (Halifax, Nova Scotia)
Cheryl Aubie is a Clinical Psychologist at the Eating Disorder Clinic in Halifax, Nova Scotia. She is also an assistant professor in the Department of Psychiatry and an adjunct faculty member in the Clinical Psychology programs both at Dalhousie University. Dr. Aubie received her Ph.D. in Psychology from the University of Windsor in 2006 where her research focused on the role of weight-related teasing on binge eating and mood. Although she is currently working in full-time clinical practice, Dr. Aubie has research interests in the role that emotion plays in the development of eating disorders and using emotion-focused therapy (EFT) to treat eating disorders.
SECRETARY-TREASURER
Kim Williams (Vancouver, British Columbia)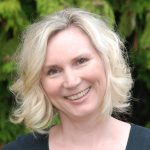 Kim Williams is the Clinical Operations Manager of Looking Glass Residence, a residential eating disorder treatment program for youth at BC Children's Hospital.  She has a Masters of Arts in Health Leadership, a Bachelor of Science degree, and is a registered dietitian.  Kim has worked in the area of eating disorders for over 20 years and has published and presented her work on eating disorders nationally and internationally.  Her interests include residential treatment, patient and family centered care, chronic eating disorders, and motivational work.
DIRECTORS-AT-LARGE

Nicole Obei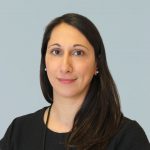 d, PhD (Ottawa, Ontario)
Dr. Nicole Obeid is the Lead for Research and Outcomes Management for the Eating Disorder Program at the Children's Hospital of Eastern Ontario and is also an Adjunct professor with the School of Psychology at the University of Ottawa. She completed her doctoral degree in Experimental Psychology at the University of Ottawa in 2013 and has recently completed the Global Clinical Scholar Research Training Program at Harvard Medical School (June 2016), where the focus of the program was in research methodology, clinical trials and epidemiology. She has worked in the field of eating disorders for over a decade and has authored many peer-reviewed articles and spoken at numerous national and international conferences. Dr. Obeid's primary research interests surround predictors and outcome trajectories involved in refractory-type eating disorders, evaluation of child and youth mental health treatment programs, biopsychosocial models of eating and weight related disorders, and pediatric clinical epidemiological research related to eating disorders and obesity.
Lea Thaler, PhD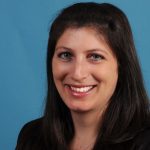 (Montreal, Quebec)
Lea Thaler is a clinical and research psychologist in the Eating Disorders Continuum at the Douglas University Institute in Montreal, Quebec. She is also an assistant professor in the Department of Psychiatry at McGill University. Dr. Thaler received her B.A. in Honours Psychology from McGill University and then completed her M.A. and Ph.D. in Clinical Psychology at the University of Nevada, Las Vegas. Her current research focuses on the epigenetics of eating disorders, as well as on factors such as motivation and support that influence eating disorder treatment outcome.